Smaken van Valpolicella scooter tour
–5%
Plaats van start: Peschiera del Garda/Sona
Afstand: 90 km
Duur: 6-7 uur
Begeleide tour
De Valpolicella vallei is wereldwijd beroemd dankzij haar gelijknamige wijn. We willen u echter graag de geneugten laten ontdekken die deze rijkelijke en buitengewone mooie streek biedt zowel aan haar bewoners als aan haar bezoekers. Deze route is een unieke kans voor wie op zoek is naar nieuwe smaken, aroma's en belevingen.
To do:
Geniet van een schitterend panoramisch vergezicht op Verona vanop een uitkijkpunt dat ontoegankelijk is voor gewone automobilisten.
Bezoek een van de oudste oliepersen in de regio waar ze nog steeds de traditionele productietechnieken gebruiken en proef de uitzonderlijk aromatische olijfolie die u nooit in een supermarkt zult vinden.
Loop door de gangen en de tuinen van een oud villa of gebouw dat als een van de mooiste wordt beschouwd in de regio.
Proef ambachtelijk gemaakte kaas in een kleine privé boerderij.
Ontdek het volledige assortiment van Valpolicella wijnen, van de gewone Classico tot de duurste Amarone in een klein wijnhuis van onze vrienden.
Proef de overheerlijke ham en andere vleesdelicatessen in een verborgen proeverijlaboratorium dat men alleen op uitnodiging kan bezoeken.
En het allerbelangerijkste: rij met een stijlvolle Vespa over de geheime paden tussen de heuvels en de wijngaarden, bewonder de prachtige uitzichten op de Valpolicella streek en neem ongelooflijk veel foto's om aan uw vrienden te tonen.
Inbegrepen

Alle proeverijen
Trip leader
Navigator
Vespa scooter en verhuur van extra uitrusting
Aansprakelijkheidsverzekering tegenover derden
Volle tank en bijtanken wanneer nodig
Technische ondersteuning/onderhoud voor uw scooter of een vervangscooter indien nodig
iPhone met elektronische gids en internettoegang
Helm

Niet inbegrepen
Duur
8 Uren
Mee te nemen

Paspoort
Rijbewijs
Kredietkaart

Verzoeken

Aandacht !

Onze routes zijn ontworpen voor mensen die al praktische ervaring hebben met scooter of motor rijden. We raden u aan om op voorhand even te oefenen om uw rijvaardigheden op te frissen.

Onze diensten richten zich op klanten die 21 jaar of ouder zijn.

Als u een Vespa GTS 300 Super wilt huren, hebt u een rijbewijs van categorie A nodig.

Om een Vespa Primavera 125 te huren, hebt u een rijbewijs van categorie A1 of B en minimaal 2 jaar rijervaring met een auto of een scooter.

Belangrijke informatie

De tour begint om 10 uur. U moet uiterlijk om 9 uur aanwezig zijn op ons basiskamp in Via Caliari 8, Sona (VR) voor een briefing en een proefrit.

Wij bieden u gratis een beveiligde parking voor uw auto.

Klanten kunnen hun tour of huur annuleren per e-mail of telefonisch. Annulering is onmiddellijk van kracht. Het bedrag dat wordt terugbetaald aan de klant, is afhankelijk van wanneer de klant de tour annuleert. Tijdens het annuleringsproces behoudt Motoragazzi Srl zich het recht voor om de volgende kosten in rekening te brengen:

• Slecht weer op de dag van de tour: 10% van de tourprijs
• Meer dan 28 dagen: 0%
• 28 tot 10 dagen: 40%
• 9 tot 5 dagen: 60%
• 4 dagen tot 1 dag: 80%
• No-show: 100%

In het geval van het gebruik van voertuigen die eigendom zijn van Motoragazzi Srl, heeft het bedrijf het recht om via een praktische rijtest de rijvaardigheid van de klant na te gaan. Als tijdens de test onvoldoende rijervaring wordt geconstateerd, heeft het bedrijf het recht om de klant te weigeren deel te nemen aan de tour. In dit geval wordt 50% van de tourprijs geretourneerd aan de klant.
Locatie van het gebeuren
Gelegen op het terrein van het B&B Relais des Roches
Motoragazzi | Peschiera del Garda | Sona
Via Caliari, 8, 37060 Sona, VR, Italy
Gratis privé bewaakte parkeerplaats voor klanten van Motoragazzi
10 minuten lopen van de bushalte Platano. Bussen #164 and #LN026 van Verona (25 min), Peschiera del garda (10 min) en Sirmione (30 min).
Aanbiedingen van
Motoragazzi
37060 - Provincia di Verona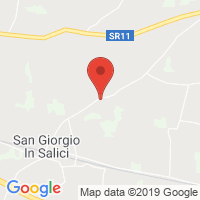 Meer informatie
Bespaar tijd
Op basis van statistieken besteden doe-het-zelf toeristen tot 40% van hun tijd aan het zoeken van eetgelegenheden, een parkeerplaats en het uitstippelen van hun weg.
Maak u geen zorgen; wij selecteerden voor u de beste lokale restaurants met een authentieke keuken en vooral ver weg van de toeristische drukte. Als klant van Motoragazzi wordt u tafel geserveerd en krijgt u een warm onthaal. U verspilt geen minuut aan het regelen van uw lunch.
Onze routes zijn tot in de puntjes gepland zodat u alle bezienswaardigheden kunt bezoeken zonder tijd te verliezen en drukke wegen en snelwegen kunt vermijden. Alle pitstops en parkeerplaatsen zijn vooraf ingesteld en ook alle lokale ontmoetingen zijn reeds voor u geregeld. We besteedden maanden aan het onderzoeken en uitstippelen van uw tour zodat u optimaal van elke minuut kunt genieten.
Bespaar op uitgaven
Helmen, regenpak, handschoenen, navigatiesysteem, brandstof, begeleider, kinderzitje? Geen probleem, alles is in de prijs inbegrepen.
Parkeer uw auto de hele dag gratis (enkel beschikbaar bij vertrek aan ons kantoor in Sona)
Kortingen voor alle etablissementen die u tijdens uw tour zult bezoeken.
Klanten van Motoragazzi genieten ook van een vaste lunchprijs, een besparing van circa 30-40%.
Alle technische assistentie is gratis. Bij problemen met uw scooter bent u hiervoor gedekt.
Voor elke Motoragazzi klant voorzien wij er een persoonlijk geschenkje.
Het is niet enkel scooterverhuur. We bieden u een zorgeloze dag aan vol ontdekkingen en ervaringen.
Onze missie
We doen niet aan sightseeing maar laten u zelf de streek ontdekken. We raden u interessante routes en bijzondere trekpleisters aan en laten u het fascinerende lokale leven ervaren.Met Motoragzzi ontdekt u het echte Italië, vaak verborgen voor toeristen en ondersteunt u ook authentieke lokale bedrijfjes.
Onze routes
Elk van onze routes is het resultaat van maandenlaag onderzoek en zorgvuldige planning. Wij bieden een top selectie aan van de meest schilderachtige, veilige en interessante routes waarin vooral uw ontspanning centraal staat. Onderweg zult u een aantal plaatsen ontdekken die in de populaire reisgidsen nooit worden vermeld. Een aantal zijn privé of enkel te bezoeken op afspraak, andere plaatsen zijn gewoon niet gekend. Maar wees gerust ze zijn allemaal uniek en zeker een bezoek waard.
Onze partners
Op basis van de plaatsen waar u op uw route stopt, zoeken we altijd naar kleine bedrijven die niet louter commercieel en toeristisch georiënteerd zijn. Elk restaurant, boerderij, winkel, enz. is een bedrijf met een geschiedenis of een nieuwe onderneming die openstaat voor wat extra aandacht en wordt gerund door onze enthousiaste lokale vrienden.
Motoragazzi krijgt nooit een percentage op de aankopen die u bij onze partners doet. We laten u daarentegen profiteren van speciale kortingen die we voor u geregeld hebben. U bent nooit verplicht om iets te kopen, maak een selfie of ga gewoon een kijkje nemen en vertel het door aan uw vrienden. Het ondersteunen van de authentieke lokale economie is immers een belangrijk onderdeel van de missie van Motoragazzi.
Onze Scooters
Ons scooterpark bestaat uit de nieuwste Vespa modellen die in perfecte staat worden onderhouden. Het zijn niet zomaar scooters, het zijn Italiaanse iconen. Dus we hoeven u niet te zeggen dat ze er voortreffelijk moeten uitzien op uw foto's.
21 beoordelingen
| | |
| --- | --- |
| Totale waardering | |
| Prijs/ prestatie | |
| Pretfactor | |
Perfekter Tag!
Sehr zu empfehlen für alle, die gerne gutes Essen und die Landschaft Italiens genießen!
Ein Guide fährt mit und erklärt wirklich alles sehr gut; man sollte allerdings gut Roller fahren können!
Grazie di cuore per questo giorno bellissimo!
van Ann-Kristin Mura op 27-06-2019
Grande tour. Ne vale la pena! ;)
il tour è valsa decisamente la pena. Altamente raccomandato! Paesaggio meraviglioso e tante prelibatezze assaggiate. Guida molto amichevole e molto spiegata. ;) La gioia e il divertimento non sono troppo brevi. Mi piacerebbe venire di nuovo.
--------
Die Tour hat sich auf jeden Fall gelohnt. Sehr zu empfehlen! Wunderbare Landschaft und viele Köstlichkeiten probiert. Führung sehr freundlich und viel erklärt. ;) Freude und Spass kommen nicht zu kurz. Komme gerne wieder.
van Simone op 08-06-2019
A wonderful experience
A very nice tour with visits to taste excellent local wines and food. The tour guides you through the nice surroundings of Verona. It is very much fun to drive the Vespa scooter.

van Astrid Baars op 21-04-2019
Thank you Astrid! Hope to see you again!