Smaken van Valpolicella scooter tour
–5%
Plaats van start: Peschiera del Garda/Sona
Afstand: 90 km
Duur: 6-7 uur
Begeleide tour
De Valpolicella vallei is wereldwijd beroemd dankzij haar gelijknamige wijn. We willen u echter graag de geneugten laten ontdekken die deze rijkelijke en buitengewone mooie streek biedt zowel aan haar bewoners als aan haar bezoekers. Deze route is een unieke kans voor wie op zoek is naar nieuwe smaken, aroma's en belevingen.
To do:
Geniet van een schitterend panoramisch vergezicht op Verona vanop een uitkijkpunt dat ontoegankelijk is voor gewone automobilisten.
Bezoek een van de oudste oliepersen in de regio waar ze nog steeds de traditionele productietechnieken gebruiken en proef de uitzonderlijk aromatische olijfolie die u nooit in een supermarkt zult vinden.
Loop door de gangen en de tuinen van een oud villa of gebouw dat als een van de mooiste wordt beschouwd in de regio.
Proef ambachtelijk gemaakte kaas in een kleine privé boerderij.
Ontdek het volledige assortiment van Valpolicella wijnen, van de gewone Classico tot de duurste Amarone in een klein wijnhuis van onze vrienden.
Proef de overheerlijke ham en andere vleesdelicatessen in een verborgen proeverijlaboratorium dat men alleen op uitnodiging kan bezoeken.
En het allerbelangerijkste: rij met een stijlvolle Vespa over de geheime paden tussen de heuvels en de wijngaarden, bewonder de prachtige uitzichten op de Valpolicella streek en neem ongelooflijk veel foto's om aan uw vrienden te tonen.
Inbegrepen

Alle proeverijen
Trip leader
Navigator
Vespa scooter en verhuur van extra uitrusting
Aansprakelijkheidsverzekering tegenover derden
Volle tank en bijtanken wanneer nodig
Technische ondersteuning/onderhoud voor uw scooter of een vervangscooter indien nodig
iPhone met elektronische gids en internettoegang
Helm

Niet inbegrepen
Duur
8 Uren
Mee te nemen

Paspoort
Rijbewijs
Kredietkaart

Verzoeken

Aandacht !

Onze routes zijn ontworpen voor mensen die al praktische ervaring hebben met scooter of motor rijden. We raden u aan om op voorhand even te oefenen om uw rijvaardigheden op te frissen.

Onze diensten richten zich op klanten die 21 jaar of ouder zijn.

Als u een Vespa GTS 300 Super wilt huren, hebt u een rijbewijs van categorie A nodig.

Om een Vespa Primavera 125 te huren, hebt u een rijbewijs van categorie A1 of B en minimaal 2 jaar rijervaring met een auto of een scooter.

Belangrijke informatie

De tour begint om 10 uur. U moet uiterlijk om 9 uur aanwezig zijn op ons basiskamp in Via Caliari 8, Sona (VR) voor een briefing en een proefrit.

Wij bieden u gratis een beveiligde parking voor uw auto.

Klanten kunnen hun tour of huur annuleren per e-mail of telefonisch. Annulering is onmiddellijk van kracht. Het bedrag dat wordt terugbetaald aan de klant, is afhankelijk van wanneer de klant de tour annuleert. Tijdens het annuleringsproces behoudt Motoragazzi Srl zich het recht voor om de volgende kosten in rekening te brengen:

• Slecht weer op de dag van de tour: 10% van de tourprijs
• Meer dan 28 dagen: 0%
• 28 tot 10 dagen: 40%
• 9 tot 5 dagen: 60%
• 4 dagen tot 1 dag: 80%
• No-show: 100%

In het geval van het gebruik van voertuigen die eigendom zijn van Motoragazzi Srl, heeft het bedrijf het recht om via een praktische rijtest de rijvaardigheid van de klant na te gaan. Als tijdens de test onvoldoende rijervaring wordt geconstateerd, heeft het bedrijf het recht om de klant te weigeren deel te nemen aan de tour. In dit geval wordt 50% van de tourprijs geretourneerd aan de klant.
Locatie van het gebeuren
Gelegen op het terrein van het B&B Relais des Roches
Motoragazzi | Peschiera del Garda | Sona
Via Caliari, 8, 37060 Sona, VR, Италия
Gratis privé bewaakte parkeerplaats voor klanten van Motoragazzi
10 minuten lopen van de bushalte Platano. Bussen #164 and #LN026 van Verona (25 min), Peschiera del garda (10 min) en Sirmione (30 min).
Aanbiedingen van
Motoragazzi
37060 - Provincia di Verona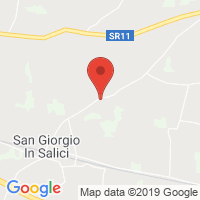 Meer informatie
Bespaar tijd
Op basis van statistieken besteden doe-het-zelf toeristen tot 40% van hun tijd aan het zoeken van eetgelegenheden, een parkeerplaats en het uitstippelen van hun weg.
Maak u geen zorgen; wij selecteerden voor u de beste lokale restaurants met een authentieke keuken en vooral ver weg van de toeristische drukte. Als klant van Motoragazzi wordt u tafel geserveerd en krijgt u een warm onthaal. U verspilt geen minuut aan het regelen van uw lunch.
Onze routes zijn tot in de puntjes gepland zodat u alle bezienswaardigheden kunt bezoeken zonder tijd te verliezen en drukke wegen en snelwegen kunt vermijden. Alle pitstops en parkeerplaatsen zijn vooraf ingesteld en ook alle lokale ontmoetingen zijn reeds voor u geregeld. We besteedden maanden aan het onderzoeken en uitstippelen van uw tour zodat u optimaal van elke minuut kunt genieten.
Bespaar op uitgaven
Helmen, regenpak, handschoenen, navigatiesysteem, brandstof, begeleider, kinderzitje? Geen probleem, alles is in de prijs inbegrepen.
Parkeer uw auto de hele dag gratis (enkel beschikbaar bij vertrek aan ons kantoor in Sona)
Kortingen voor alle etablissementen die u tijdens uw tour zult bezoeken.
Klanten van Motoragazzi genieten ook van een vaste lunchprijs, een besparing van circa 30-40%.
Alle technische assistentie is gratis. Bij problemen met uw scooter bent u hiervoor gedekt.
Voor elke Motoragazzi klant voorzien wij er een persoonlijk geschenkje.
Het is niet enkel scooterverhuur. We bieden u een zorgeloze dag aan vol ontdekkingen en ervaringen.
Onze missie
We doen niet aan sightseeing maar laten u zelf de streek ontdekken. We raden u interessante routes en bijzondere trekpleisters aan en laten u het fascinerende lokale leven ervaren.Met Motoragzzi ontdekt u het echte Italië, vaak verborgen voor toeristen en ondersteunt u ook authentieke lokale bedrijfjes.
Onze routes
Elk van onze routes is het resultaat van maandenlaag onderzoek en zorgvuldige planning. Wij bieden een top selectie aan van de meest schilderachtige, veilige en interessante routes waarin vooral uw ontspanning centraal staat. Onderweg zult u een aantal plaatsen ontdekken die in de populaire reisgidsen nooit worden vermeld. Een aantal zijn privé of enkel te bezoeken op afspraak, andere plaatsen zijn gewoon niet gekend. Maar wees gerust ze zijn allemaal uniek en zeker een bezoek waard.
Onze partners
Op basis van de plaatsen waar u op uw route stopt, zoeken we altijd naar kleine bedrijven die niet louter commercieel en toeristisch georiënteerd zijn. Elk restaurant, boerderij, winkel, enz. is een bedrijf met een geschiedenis of een nieuwe onderneming die openstaat voor wat extra aandacht en wordt gerund door onze enthousiaste lokale vrienden.
Motoragazzi krijgt nooit een percentage op de aankopen die u bij onze partners doet. We laten u daarentegen profiteren van speciale kortingen die we voor u geregeld hebben. U bent nooit verplicht om iets te kopen, maak een selfie of ga gewoon een kijkje nemen en vertel het door aan uw vrienden. Het ondersteunen van de authentieke lokale economie is immers een belangrijk onderdeel van de missie van Motoragazzi.
Onze Scooters
Ons scooterpark bestaat uit de nieuwste Vespa modellen die in perfecte staat worden onderhouden. Het zijn niet zomaar scooters, het zijn Italiaanse iconen. Dus we hoeven u niet te zeggen dat ze er voortreffelijk moeten uitzien op uw foto's.
20 beoordelingen
| | |
| --- | --- |
| Totale waardering | |
| Prijs/ prestatie | |
| Pretfactor | |
Grande tour. Ne vale la pena! ;)
il tour è valsa decisamente la pena. Altamente raccomandato! Paesaggio meraviglioso e tante prelibatezze assaggiate. Guida molto amichevole e molto spiegata. ;) La gioia e il divertimento non sono troppo brevi. Mi piacerebbe venire di nuovo.
--------
Die Tour hat sich auf jeden Fall gelohnt. Sehr zu empfehlen! Wunderbare Landschaft und viele Köstlichkeiten probiert. Führung sehr freundlich und viel erklärt. ;) Freude und Spass kommen nicht zu kurz. Komme gerne wieder.
van Simone op 08-06-2019
A wonderful experience
A very nice tour with visits to taste excellent local wines and food. The tour guides you through the nice surroundings of Verona. It is very much fun to drive the Vespa scooter.

van Astrid Baars op 21-04-2019
Thank you Astrid! Hope to see you again!
Great Tour, A Must-Do Activity
Summary
We took the Motoragazzi Vespa Tour on our most recent trip to the northern part of Italy. The tour was fun and exciting and was one of the highlights from our trip. We appreciated that all of the stops we made for taste testing. We felt like the taste testing business venues were very authentic and didn't seem like they wanted to push their product. They all were friendly and showed that they were proud of what they produce and they loved to share it with others. The Motoraggazi team took a lot of time and effort to find these local businesses to partner with and it shows. Our tour guide was with the owner, Andre. He was very helpful with training and was very watchful of us while leading us through the Veneto countryside. We would definitely do their other tours and we recommend others to book a vespa tour with the Motoraggazi team.

The Scooters
- The scooters were the traditional Vespa brand.
- They come in 125cc for smaller single rider and for those who are more afraid of having too much power while riding a scooter for the first time. He recommended that this smallest scooter was for smaller people because it is easier for a first timer to control.
- The next size up is the 150cc. This size you do not need a motorcycle license to operate. A typical driver's license is needed. If you are from the United States, you will need to make sure you have the International Driver's Permit too.
- The 150cc Vespa you see in the pictures can accommodate two people. These are the scooters that have the black padded seat-back that you see in many of the pictures.
o Since we didn't have a motorcycle endorsement on our license, we had to ride the 150cc. For both of use weighing a total of about 350lbs, the 150cc was adequate for the tour.
o There were a few times it was a little slow going up some of the steeper hills, but it made it and we didn't feel like it wasn't going to make it.
- There is a larger 300cc scooter that is available that has an additional gear that helps with reaching higher speeds. If you really want a faster vespa with quicker acceleration, you may consider getting your motorcycle endorsement before your trip and booking the larger vespa.
- The scooters were very well maintained. We were impressed with the care and maintenance they put into the scooters.

The Tour
- We took the Tour of Valpolicella that started in a small town named Sona that is about 20 mins drive from Verona, (address Via Caliari, 8, 37060 Sona VR, Italy).
- This tour started at 10am, however we needed to be at the Motoraggazi Sona meeting location an hour before. They wanted us to be there about one hour before so he could have us sign in, sign some forms, review the safety guidelines, and give us time to practice on the scooters before we hit the road.
- We thought that this was very helpful to have some time before the tour to practice on the vespas since we didn't have too much experience riding them. Andre, the owner, was very helpful and was very easy to understand the explanation of how the vespa works and what to do and what not to do.
- The best advice he gave us was that if there was a problem while on the tour of if you get caught up in traffic, or encounter an irritated Italian driver that you just need to stay calm, stay calm, stay calm. That was the best advice and helped many times on the tour.
- Although much of the tour is side roads that has very minimal traffic, there are a few areas near Verona that you will be mixed in with typical Verona traffic.
- In a group, you will feel much safer as it seemed other drivers seem to understand that this is a tour group. HOWEVER, this doesn't mean that you can disobey traffic laws. Follow the leader and obey the traffic laws and you will do just fine.
Tour Stops
- The tour stopped at venues that we would have otherwise not have known or have would not have been able to visit.
- We stopped at an olive oil villa that was amazing. We taste tested some of their olive oil they harvest and press right there on-site. Amazing stuff.
- We also went to a small family restaurant where they had served a sampling of homemade meats and cheeses. Very cute home-based restaurant with very friendly people.
- The next stop was at a spot overlooking Verona. It was a nice spot to stop and take in the beautiful view of the city and snap a couple of selfies.
- The next tour stop was at a winery that we were given a tour of the process and got a look of the aging barrels of wine. From there, they had us sample some of their specialty wines they produce at this location, snap some selfies at the terrace at the top of the winery that over-looked the local wine fields, and then had a chance to buy some of their wine.
o We had bought two bottles of wine and were able to place it in the seat-back storage trunk wrapped in one of our coats.
The last stop was at a family-run meat processor. Here they make their own types of various cured meats. Their taste testing room was decorated with hanging cured meats and the part-owner that sliced samples was very friendly and knowledgeable.

van Anson Clawson op 05-11-2018
beter adviesbetere prijsbetere reis
TripAdvisor beoordeling
171 Beoordelingen