Dag over het Gardameer Vespa scooter tour. Peschiera
–5%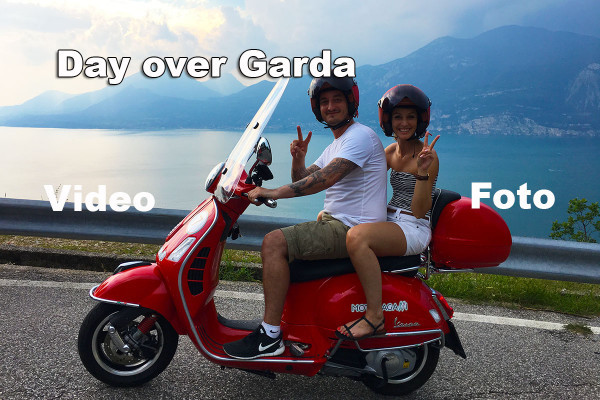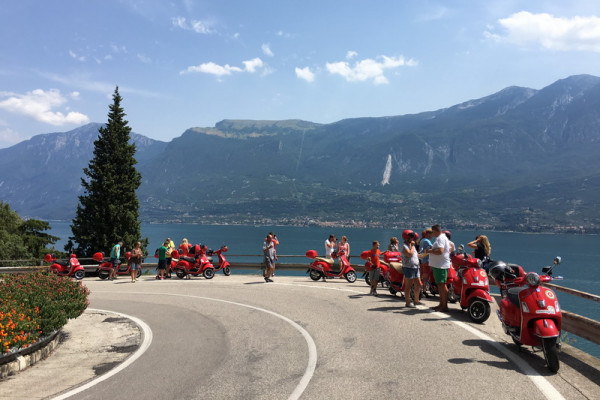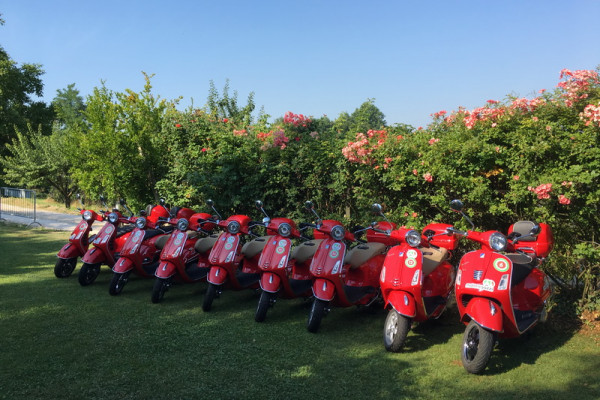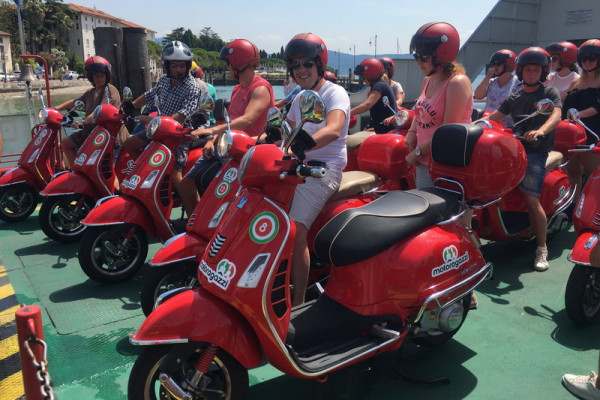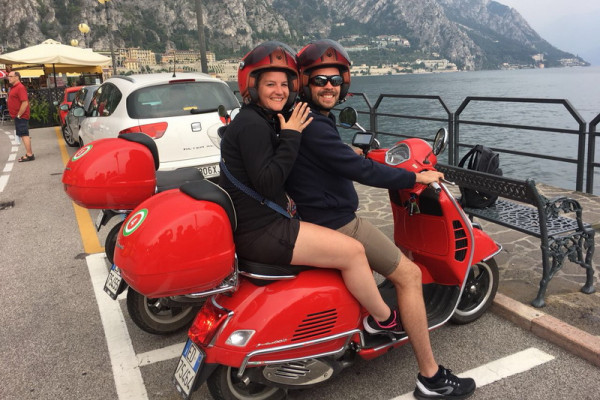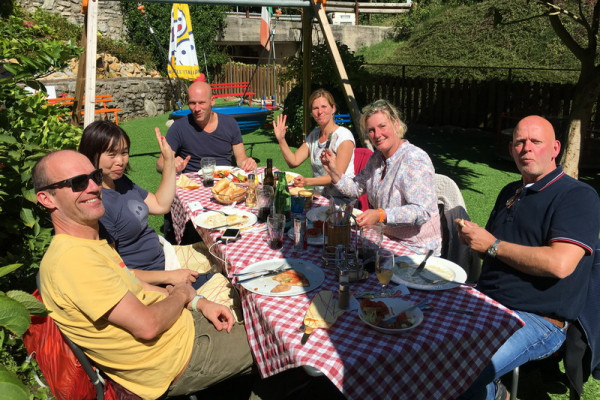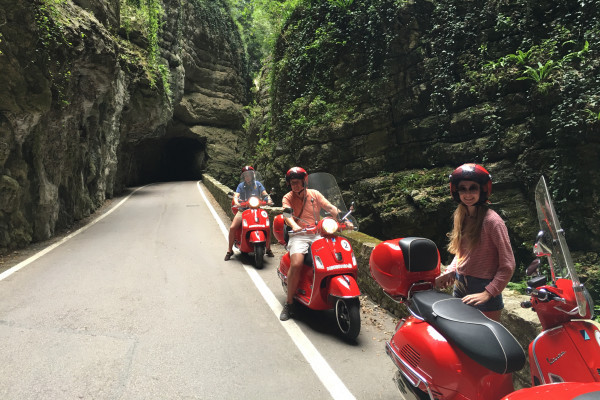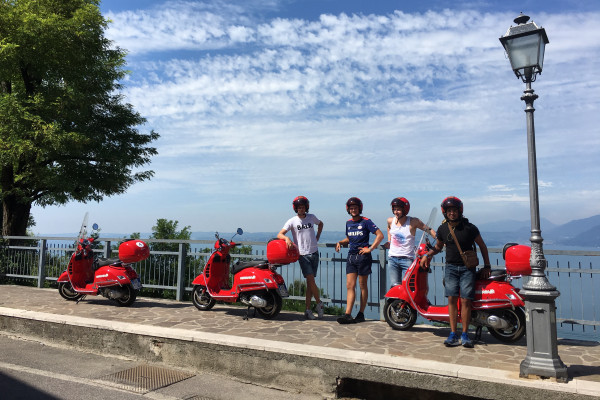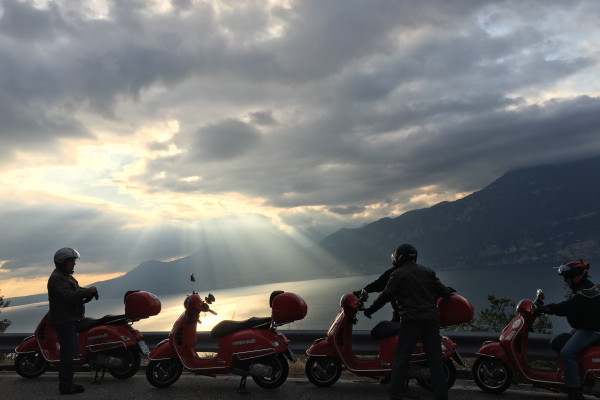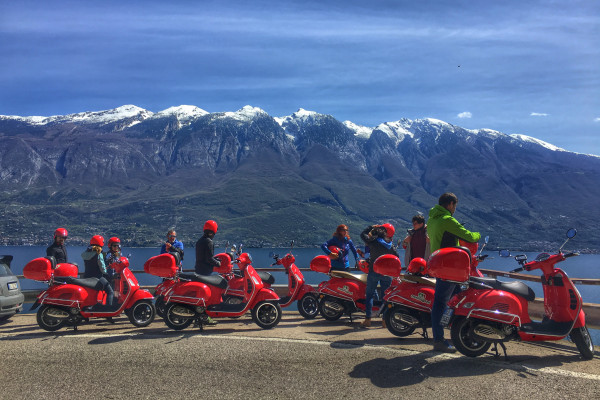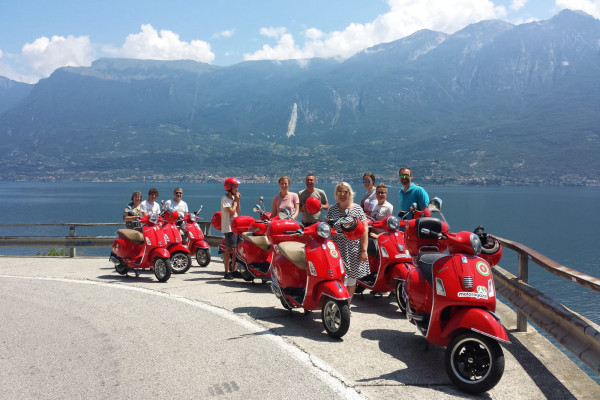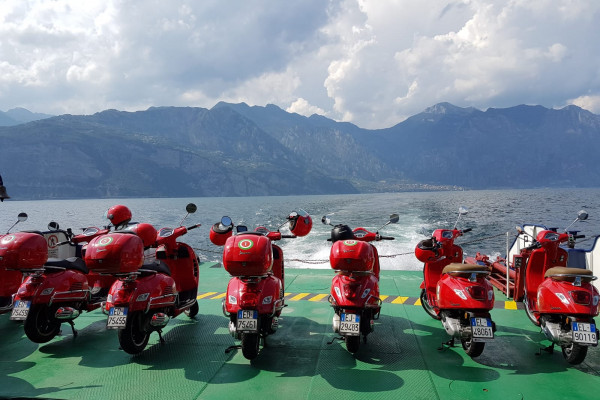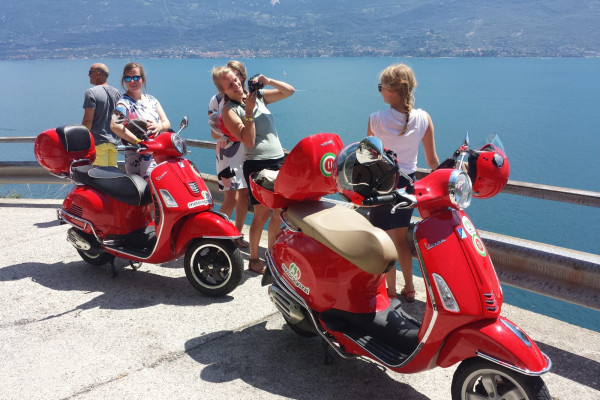 Plaats van start: Peschiera del Garda
Afstand: 150 km
Onderweg: 7-8 uur
Begeleid of self-guided. Zie onderstaande kalender.
Veel mensen komen naar het Gardameer om een rondtocht langs het meer te maken. Het is een frustrerende ervaring omdat de enige weg lanvgs de kust een voortdurende verkeersopstopping lijkt te zijn. Ook de parkeerplaatsen zijn altijd volzet, de restaurants allemaal volgeboekt en het uitzicht over het meer wordt vaak belemmerd door obstakels. Vermijd deze teleurstellingen en neem deel aan onze Dag over het Gardameer tour.
Wij garanderen u de meest aangename emoties, als ook:
De mogelijkheid om beide oevers van het Gardameer te bezoeken in één dag zonder verkeersdrukte.
De kans om een selfie te maken op plaatsen waar automobilisten zelfs geen seconde kunnen stoppen.
Het meest adembenemende uitzicht op het Gardameer en zijn kustlijn.
Keer het meer over te steken met de veerboot zonder in de wachtrij te staan.
De kans om de heerlijke delicatessen uit het Tremosine gebied te kopen met een speciale korting.
De beste tafel en verrukkelijke lokale gerechten in een uitstekend maar toch goedkoop restaurant.
De kans om op eigen houtje door een van de meest mysterieuze kloven in Italië te rijden.
En het echte plezier om met een krachtige Vespa scooter te rijden op pittoreske wegen langs de kustlijn van het meer en hoog in de bergen.
Inbegrepen

DGtalguide™ by Motoragazzi
Vespa scooter en verhuur van extra uitrusting
Aansprakelijkheidsverzekering tegenover derden
Volle tank en bijtanken wanneer nodig
Technische ondersteuning/onderhoud voor uw scooter of een vervangscooter indien nodig
Helm
KASKO verzekering*
*€500 franchise

Niet inbegrepen

Veerboot: € 10,50 voor Vespa 300cc, € 8,60 voor Vespa 125cc, € 6,50 voor passagiers
Passagier: €20.00
Lunch: €10.00
Trip leader: €160.00

Mee te nemen

Paspoort
Rijbewijs
Kredietkaart (een borg van 500 € is vereist)

Verzoeken

Aandacht !




Onze routes zijn ontworpen voor mensen die al praktische ervaring hebben met scooter of motor rijden.

We raden u aan om op voorhand even te oefenen om uw rijvaardigheden op te frissen.

 

Onze diensten richten zich op klanten die 21 jaar of ouder zijn.

 

Als u een Vespa GTS 300 Super wilt huren, hebt u een rijbewijs van categorie A nodig.
Om een Vespa Primavera 125 te huren, hebt u een rijbewijs van categorie A1 of B en minimaal 2 jaar rijervaring met een auto of een scooter.

Belangrijke informatie

De tour begint om 10:00 uur. U moet uiterlijk om 9:30 uur aanwezig zijn op ons kantoor voor een briefing en een proefrit.





LET OP! De veerpont die gebruikt wordt tijdens de tour, is niet bij de prijs inbegrepen.
De veerpont kost €8,50 voor de vespa + bestuurder, voor een tweede passagier wordt €6,50 gerekend.

 

Klanten kunnen hun tour of huur annuleren per e-mail of telefonisch. Annulering is onmiddellijk van kracht. Het bedrag dat wordt terugbetaald aan de klant, is afhankelijk van wanneer de klant de tour annuleert. Tijdens het annuleringsproces behoudt Motoragazzi Srl zich het recht voor om de volgende kosten in rekening te brengen:

 

• Slecht weer op de dag van de tour: 10% van de tourprijs
• Meer dan 28 dagen: 10%
• 28 tot 10 dagen: 40%
• 9 tot 5 dagen: 60%
• 4 dagen tot 1 dag: 80%
• No-show: 100%

 

In het geval van het gebruik van voertuigen die eigendom zijn van Motoragazzi Srl, heeft het bedrijf het recht om via een praktische rijtest de rijvaardigheid van de klant na te gaan. Als tijdens de test onvoldoende rijervaring wordt geconstateerd, heeft het bedrijf het recht om de klant te weigeren deel te nemen aan de tour. In dit geval wordt 50% van de tourprijs geretourneerd aan de klant.
Locatie van het gebeuren
Motoragazzi | Peschiera del Garda
Via Milano, 19C, Peschiera del Garda, VR, Italy
Peschiera del Garda treinstation
Aanbiedingen van
Motoragazzi S.r.l.
37019 - Peschiera del Garda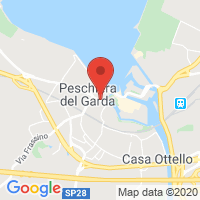 Meer informatie
Bespaar tijd
Op basis van statistieken besteden doe-het-zelf toeristen tot 40% van hun tijd aan het zoeken van eetgelegenheden, een parkeerplaats en het uitstippelen van hun weg.
Maak u geen zorgen; wij selecteerden voor u de beste lokale restaurants met een authentieke keuken en vooral ver weg van de toeristische drukte. Als klant van Motoragazzi wordt u tafel geserveerd en krijgt u een warm onthaal. U verspilt geen minuut aan het regelen van uw lunch.
Onze routes zijn tot in de puntjes gepland zodat u alle bezienswaardigheden kunt bezoeken zonder tijd te verliezen en drukke wegen en snelwegen kunt vermijden. Alle pitstops en parkeerplaatsen zijn vooraf ingesteld en ook alle lokale ontmoetingen zijn reeds voor u geregeld. We besteedden maanden aan het onderzoeken en uitstippelen van uw tour zodat u optimaal van elke minuut kunt genieten.
Bespaar op uitgaven
Helmen, regenpak, handschoenen, navigatiesysteem, brandstof, begeleider, kinderzitje? Geen probleem, alles is in de prijs inbegrepen. Parkeer uw auto de hele dag gratis (enkel beschikbaar bij vertrek aan ons kantoor in Sona). Kortingen voor alle etablissementen die u tijdens uw tour zult bezoeken.
Klanten van Motoragazzi genieten ook van een vaste lunchprijs, een besparing van circa 30-40%.
Alle technische assistentie is gratis. Bij problemen met uw scooter bent u hiervoor gedekt. Voor elke Motoragazzi klant voorzien wij er een persoonlijk geschenkje.
Het is niet enkel scooterverhuur. We bieden u een zorgeloze dag aan vol ontdekkingen en ervaringen.
Onze missie
We doen niet aan sightseeing maar laten u zelf de streek ontdekken. We raden u interessante routes en bijzondere trekpleisters aan en laten u het fascinerende lokale leven ervaren.Met Motoragzzi ontdekt u het echte Italië, vaak verborgen voor toeristen en ondersteunt u ook authentieke lokale bedrijfjes.
Onze routes
Elk van onze routes is het resultaat van maandenlaag onderzoek en zorgvuldige planning. Wij bieden een top selectie aan van de meest schilderachtige, veilige en interessante routes waarin vooral uw ontspanning centraal staat. Onderweg zult u een aantal plaatsen ontdekken die in de populaire reisgidsen nooit worden vermeld. Een aantal zijn privé of enkel te bezoeken op afspraak, andere plaatsen zijn gewoon niet gekend. Maar wees gerust ze zijn allemaal uniek en zeker een bezoek waard.
Onze partners
Op basis van de plaatsen waar u op uw route stopt, zoeken we altijd naar kleine bedrijven die niet louter commercieel en toeristisch georiënteerd zijn. Elk restaurant, boerderij, winkel, enz. is een bedrijf met een geschiedenis of een nieuwe onderneming die openstaat voor wat extra aandacht en wordt gerund door onze enthousiaste lokale vrienden.
Motoragazzi krijgt nooit een percentage op de aankopen die u bij onze partners doet. We laten u daarentegen profiteren van speciale kortingen die we voor u geregeld hebben. U bent nooit verplicht om iets te kopen, maak een selfie of ga gewoon een kijkje nemen en vertel het door aan uw vrienden. Het ondersteunen van de authentieke lokale economie is immers een belangrijk onderdeel van de missie van Motoragazzi.
Onze Scooters
Ons scooterpark bestaat uit de nieuwste Vespa modellen die in perfecte staat worden onderhouden. Het zijn niet zomaar scooters, het zijn Italiaanse iconen. Dus we hoeven u niet te zeggen dat ze er voortreffelijk moeten uitzien op uw foto's.
79 beoordelingen
| | |
| --- | --- |
| Totale waardering | |
| Prijs/ prestatie | |
| Pretfactor | |
FANTASTISCH!
Alles zeer goed geregeld, vriendelijk dame.

van Nellie Fokkema op 04-08-2020
A perfect day!!
Mijn vrouw en ik hebben een dagje de Vespa 300cc gehuurd en hebben een geweldige dag gehad.
Wij hebben de pont gepakt en zijn door de bergen gereden (kwam nog een slang op de weg tegen) met prachtige uitzichten op de Grademeer.
Ik raad het iedereen aan!!!!!!!

Groetjes
Andrew Mostert
van Andrew Mostert op 03-08-2020
Very good
We did the guided tour and was very good. We reccomend to take a good jacket because the wind. Andrei was a very nice guide.
van THIAGO FECHER op 11-10-2019
beter adviesbetere prijsbetere reis
TripAdvisor beoordeling
268 Beoordelingen